Jim is the owner and operator of Interior Reglazing. He has been satisfying customers in the Okanagan Valley since 2004. Jim works hard to satisfy his customers. Jim knows the value of customer referrals in gaining new business from commercial and home owners. He is well known as the go-to repairman when it comes to fixing damaged tubs and showers.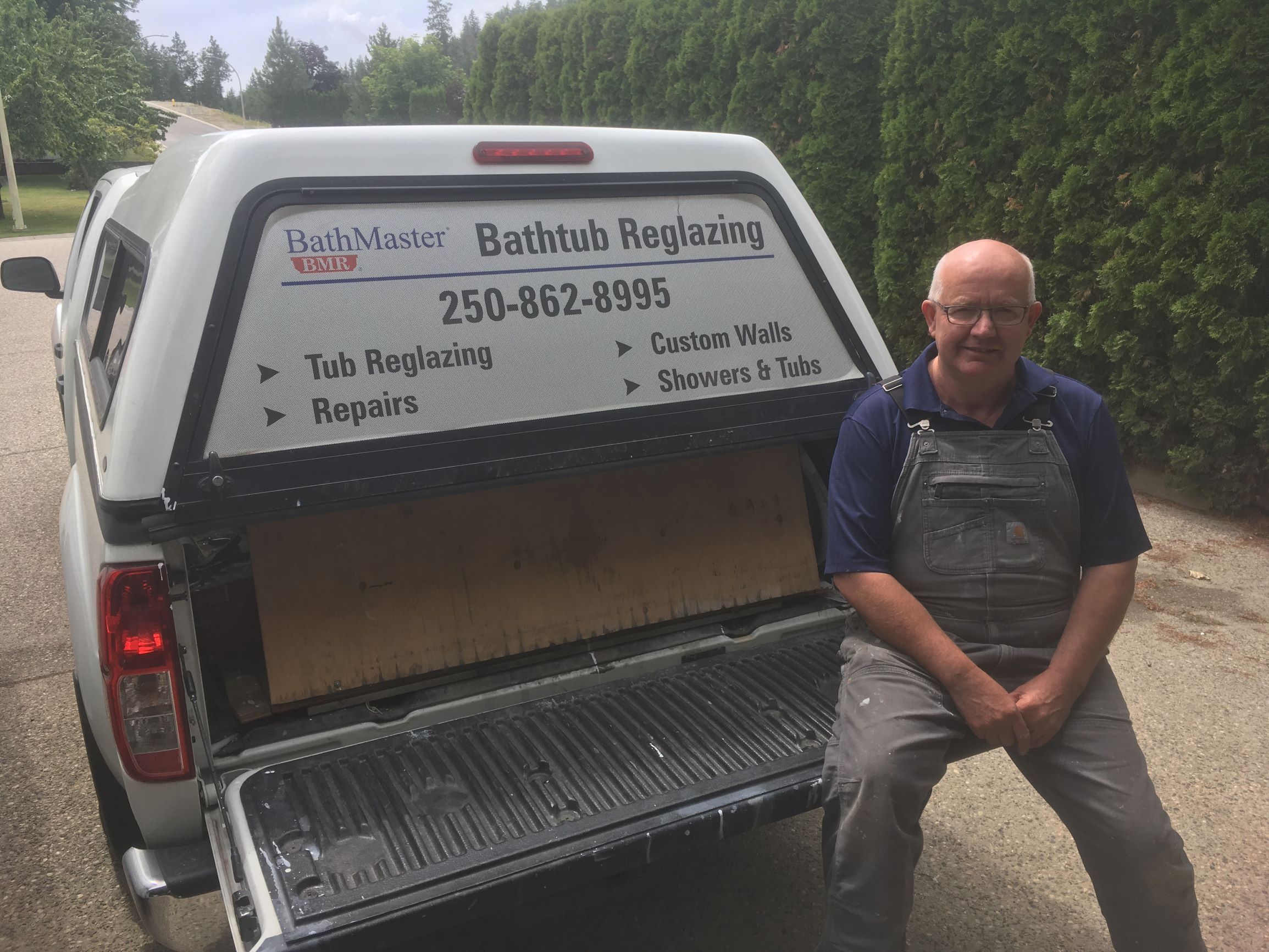 GET YOUR NO OBLIGATION QUOTE TODAY:
TESTIMONIALS FROM PAST CUSTOMERS:
Interior Reglazing – Kelowna
We have used and recommended Jim to hundreds of contractors and customers to fix damaged tubs and showers. His repairs are sound and his ability to colour match has saved many headaches and dollars.
Interior Reglazing – Kelowna
Instead of removing our tub, Jim refinished it and added a beautiful wall set and plumbing. It was super economical considering the quality of the materials used.
Interior Reglazing – Kelowna
We are a property rental company in Penticton, and we regularly use Interior Reglazing when updating our apartments. Jim does everything in a timely fashion and is always on time. This is very important to us.
Interior Reglazing – Kelowna
Jim and his plumber Phil did great work installing a custom base and wall set in my condo! They really respected my property.
Interior Reglazing – Kelowna
We love our tub to shower conversion with the subway tile! Jim has great attention to detail! Thanks Jim